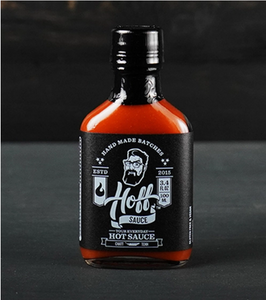 The one and only Everyday Hot Sauce. The one that started it all. Whatever you want to call it, if you've had it you know it's good. If you haven't tried it, get your tastebuds ready. This blend of farm-fresh, Tennessee-grown red jalapeño, habanero and chipotle peppers is smooth with just the right amount of kick. The perfect compliment to your favorite dishes and recipes, this award-winning sauce is sure to become your new favorite.
Heat Level: Medium (Great Taste)
Ingredients: Red Jalapeño, Habanero, Chipotle, Salt, Vinegar, and Garlic
Suggested Pairings: Mac & Cheese, Jambalaya, Breakfast Burritos, Chicken Wings, Biscuits & Gravy, and so much more!
3.4 oz